Archive News
Dangerous Goods Driver Training ADR Manual or Practice Review 2016
As part of our continuous improvement we have recently completed our annual review of the ADR Manual of Practice.
We are pleased to announce a copy of the new:
---
Security of High Consequence Dangerous Goods by Rail & Road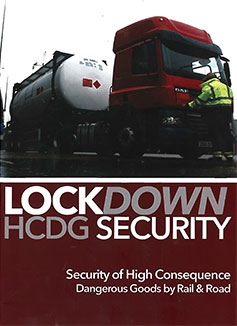 A new DVD regarding the security of high consequence dangerous goods by rail and road is now available from the Department for Transport. The film features a dramatisation based on the security requirements of CDG and ADR/RID. It is designed to reflect typical threats faced by all those involved in the carriage of DG e.g. HGV crew, train crews, transport managers or administrative staff with access to Dangerous Goods transport information. The film works as a guide to the good practice that will help you minimise the risk to security from terrorists and criminals. It can be used as part of individual, toolbox or classroom-based security training (both initial & refresher).
To request a copy please email the Department for Transport at dangerousgoods@dft.gsi.gov.uk
---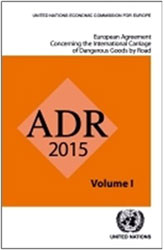 European Agreement
The European Agreement concerning the International Carriage of Dangerous Goods by Road is intended to increase the safety of international transport of dangerous goods by road. Regularly amended and updated it contains the conditions under which dangerous goods may be carried internationally.
2015 sees changes to regulations for the transport of Dangerous Goods by Road. The new version has been prepared on the basis of amendments applicable as from 1 January 2015. The new ADR 2015 publication is available now.
---
Distribution of ADR Driver Training Photo Card Certificates
ADR Driver Training Certificates have been issued by SQA for both Great Britain and Northern Ireland. The Certificates are in the form of a plastic card that includes a recent photograph of the candidate.
This photo card certificate supersedes the paper certificate. However, existing paper certificates will continue to remain valid until their expiry date.